GENERAL ASSEMBLY: Did you hear about the lawsuit to overturn California's law requiring women on boards? The law, which passed last year, mandates that any public companies headquartered in the state have at least one woman on their boards by the end of this year. By the end of 2021, companies must have two women serving if their boards are made up of five directors and three if they have seven or more. The plaintiff, a Libertarian group called The Pacific Legal Foundation, is suing on the grounds that the legislation violates the equal protection clause of the Constitution. Um, no. That argument is clearly antithetical to the spirt of the clause, which is part of the 14th Amendment. This is the second time the law has faced a legal challenge [LAT]. Wednesday, Nov. 20 was Equal Pay Day for Latinx women, meaning that on average, that segment of the population had to work all of 2018 and 11 months into this year to make what a white man did in 2018. Equal Pay Day for all women was back in April [Bustle]. Is Queen Elizabeth the world's best executive coach? This is a fun one (particularly for "The Crown" watchers) [WSJ]. The U.S. Equal Employment Opportunity Commission collected more than $486 million for discrimination victims in the 2019 fiscal year, about $20 million less than what it brought in during FY2018 [Law360].
Here's the BB breakdown of the biggest female-focused news by industry. Have news to share? Email us at tips@bossbetty.com.
ADVERTISING & MEDIA: Thousands of ad agency workers are anonymously sharing their salaries in a spreadsheet alongside information on their gender, race and sexual orientation as well as details of their employment. As of Friday afternoon, more than 3,200 industry employees had entered their (unverified) info. The week before, the same spreadsheet circulated among those working in journalism, though a couple of those running the publications identified said that the details provided were inaccurate [AdWeek & CJR]. USA Today is being sued by a former digital sales director who alleges the paper discriminated against her after her supervisors learned that she was pregnant [CNN]. An organization led by Anita Hill is conducting a survey of entertainment industry workers to gauge the extent of sexual misconduct in the industry [Deadline]. Four of the Democratic candidates for president — Senators  Kamala Harris, Elizabeth Warren, Bernie Sanders and Cory Booker — authored a letter urging NBC's owner to launch an independent investigation into the "toxic culture"at NBC News. "The latest allegations of sexual assault and harassment by former NBC employees perpetrated by NBC executives and on-air talent as well as a cover-up by NBC's management are deeply troubling," the letter begins [Salon]. Hi's & Bye's: Energy BBDO CEO Tonise Paul has stepped down and will assume the role of chair. Paul was "one of the longest-tenured female CEOs in the agency industry" [Ad Age]. Independent ad agency Jones Knowles Ritchie just announced several top leadership changes and all four are dudes
. Paging The 3% Movement [Ad Age]. The entity soon-to-be-known as ViacomCBS is getting its human resources ducks in a row, appointing Nielsen alum Nancy Phillips as EVP and chief people officer and Viacom alum Marva Smalls as global head of inclusion for the merged company [Variety]. IBM CMO Jacqueline Woods is heading to Nielson to lead marketing for its Global Connect division [AdWeek].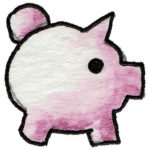 FINANCE: The daily grind of being the only woman in senior-level meetings, enduring endless interruptions from male colleagues and having few female role models is driving women off the trading floor. "It becomes very tiring and exhausting for women who are at senior levels within the industry to continually be faced with the everyday microaggressions," one former trader said. Despite purported efforts by the biggest financial services firms to diversify their senior ranks, there are no women heading up global currencies trading at the top 10 investment banks

[Bloomberg]. Further to that point, this headline says it all:  "Blah, Blah, Blah. Wealth Managers Talk a Big Game – But Are Miserable at Recruiting Women as Advisors." On average, female advisors earn just under 59 percent of what male advisors make, according to stats from the Bureau of Labor Statistics [RIA Intel]. And just to really drive the point home, PIMCO was in court this past week to defend itself in a gender and race discrimination suit that claims the financial services firm operates like a "fraternity in a perversely literal sense" [LAT]. Fidelity Investments CEO Abigail Johnson has led the company into the topsy-turvy cryptocurrency world over the past five years and things seem to be going well — Fidelity just got the go-ahead from New York to operate its digital-currency business in the state [WSJ]. The chair of Spanish banking giant Santander, Ana Botin (who is, of course, referred to as "chairman" in this article), said the future of the institution is in the U.S. and Latin America, not Europe [American Banker]. Hi's & Bye's: Chase Consumer Banking CEO Thasunda Duckett just became the first and only African-American woman on Nike's board of directors. She joins three other female executives on the 14-person board [Black Enterprise]. The investment firm Franklin Templeton appointed Jennifer Johnson as its new chief executive [Global Newswire].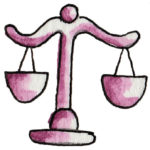 LAW: A former partner at the now-defunct LeClairRyan who sued the firm for gender discrimination years ago will be allowed to try to collect an almost $1 million arbitration award [American Lawyer]. Stanford tops the Princeton Review's ranking of law schools with the most resources for women [Princeton Review]. "Walking Out the Door," a new report from the American Bar Association and ALM Intelligence, looks into why senior women in law are much more likely than men to leave the the industry. "While entering associate classes have been comprised of approximately 45% women for several decades, in the typical large firm, women constitute only 30% of non-equity partners and 20% of equity partners," the report reads. Pain points for women include a lack of recognition for their work, an opaque system when it comes to calculating compensation and too few opportunities for advancement [ABA & NLR]. A longtime law professor at the University of Nebraska-Lincoln College of Law is suing for gender pay discrimination [ATL]. Hi's & Bye's: Anne Hoge of WhatsApp joined Robinhood as chief legal officer [Reuters]. Former Prudential attorney Shawn White joined The Broad Foundations as general counsel [Corporate Counsel]. Reed Smith partner Carolyn Duronio has been named general counsel at Highmark Health, where she'll oversee a staff of 110 [Corporate Counsel].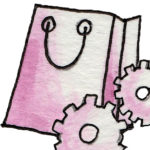 MANUFACTURING & RETAIL: Cosmetic company Coty is buying a 51-percent stake in Kylie Jenner's skin care and beauty line for $600 million [Forbes]. Canceled! The Victoria's Secret Fashion Show is no more, following terrible ratings in 2018 and pressure on parent company L Brands because of its CEO's ties to Jeffrey Epstein. Nobody over here is shedding any tears over this goodbye [New York Post]. General Motors, led by CEO and chair Mary Barra, filed a racketeering suit against Fiat Chrysler on Wednesday, claiming that it had corrupted the bargaining process with the United Auto Workers union and cost GM billions of dollars [Reuters]. Head scratcher du jour: Marie Kondo is now selling products to clutter your home [Atlantic]. Kohl's CEO Michelle Gass is having a rough ride — shares plummeted after the retailer revealed in its Q3 earnings report that it had lowered its annual profit forecast. "It got more intense than any of us would have expected," Gass said of the competitive retail environment [Fortune]. Hi's & Bye's: Daniella Vitale, CEO of dearly departed department chain Barneys New York, has got a brand new gig at Tiffany & Co. as its chief brand officer [WWD]. Former Dupont Chair and CEO Ellen Kullman was named president and CEO of the 3-D printing company Carbon [BusinessWire]. Nike appointed an African-American woman to its board for the first time. Thasunda Duckett is the CEO of Chase Consumer Banking [Black Enterprise]. Retail veteran Kathryn McLay has been promoted to president and CEO of Sam's Club. She was previously EVP of Walmart U.S. neighborhood markets [SuperMarket News]. Detroit-based luxury goods retailer Shinola appointed its first female CEO, Shannon Washburn [WWD].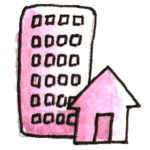 REAL ESTATE: WeWork just appointed four more men to their c-suite. What is wrong with them? Seriously, it is ASTOUNDING. Despite prior pushback over their all-male nearly all-white board, they went ahead and appointed another white dude director earlier this month and now this? Now we know for absolute 1,000-percent sure that any previous talk of tackling their issues with gender diversity was total utter BS. Meanwhile, they cut 20 percent of their workforce [AdWeek].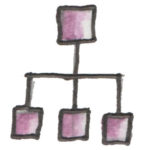 TECH & ENGINEERING: Guild Education, led by co-founder and CEO Rachel Carlson, joined the very small group of women-led companies to hit the $1 billion valuation mark. The education startup just closed a $157 million Series D round led by American Express CEO Ken Chenault through the VC General Catalyst [Forbes]. Google has turned to a consultancy known for union-busting efforts for help as activist employees continue to make demands and publicly accuse the company of retaliation against the leaders of last year's global walkout protesting the company's handling of sexual harassment allegations. Staffers held a walkout in San Francisco on Friday in support of two employees put on administrative leave [NYT & Vice]. Margrethe Vestager has developed a reputation as the world's toughest tech watchdog. Her role as head of the European Commission's antitrust division just achieved expanded powers and, in this profile, she outlines how she plans to use it (think more taxes on Big Tech, AI regulations…). The question is whether her agenda amounts to more than just a wish list [NYT]. Looking for that cold, hard VC money that's so much harder for women to score? The NYT has a guide for female entrepreneurs looking to raise financing [NYT]. Three women who work in the artificial intelligence space discuss their approach to the complicated issue of bias in A.I. [NYT]. Not really related to work-life stuff, but women are more likely than men to say "thank you" to their smart speakers [Verge]. Hi's & Bye's: Airbnb COO Belinda Johnson is set to leave the company in March. She will join the board of the company, which is planning a 2020 IPO [TechCrunch].
If there's no relevant news of note to share in a given sector, we skip it for the day. Did we miss something? Let us know at tips@bossbetty.com.
GET INDUSTRY NEWS DELIVERED STRAIGHT TO YOUR INBOX FROM BOSS BETTY!